Pay Your Age at Dance Victoria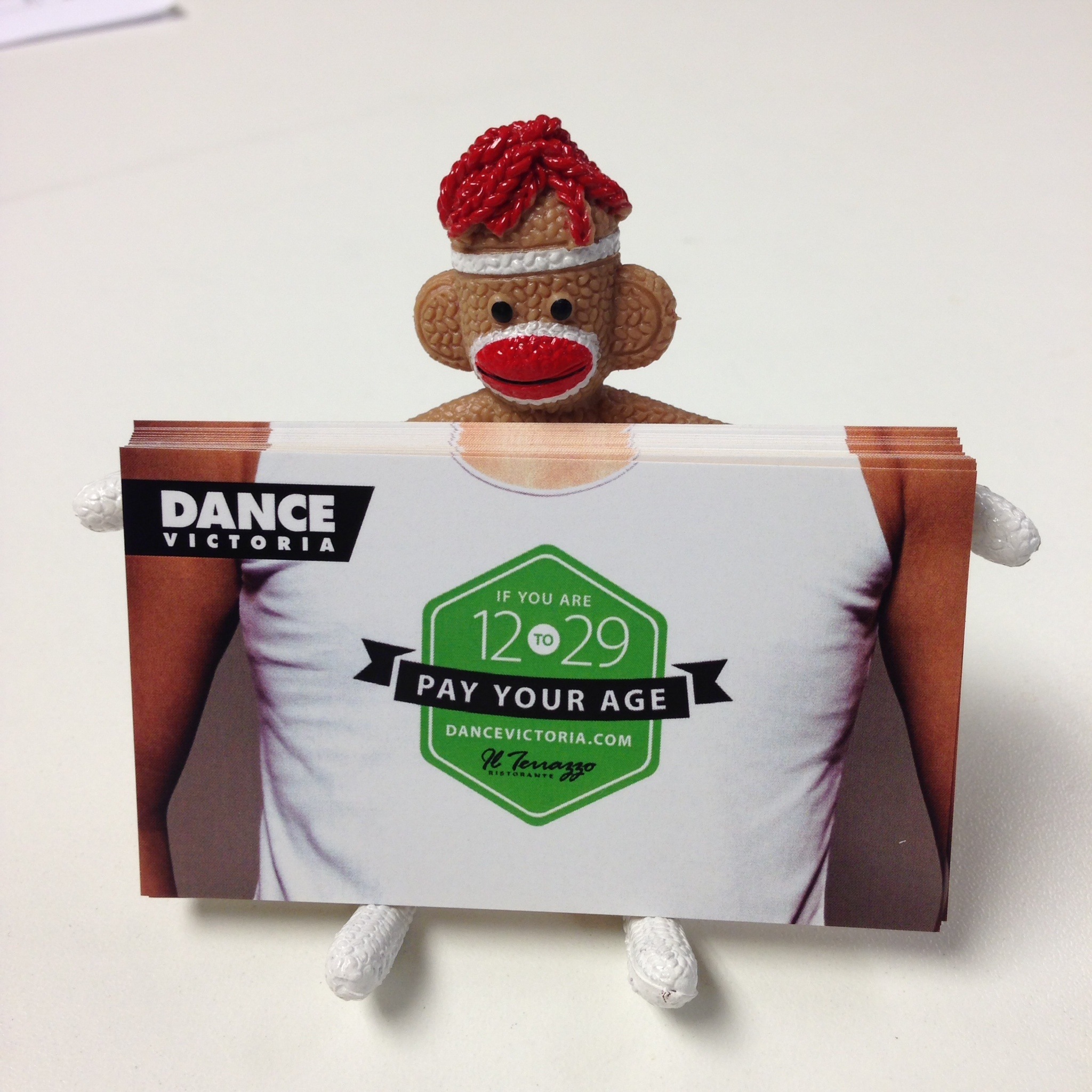 Dance Victoria's Pay Your Age Program is designed to make dance performance tickets accessible for 12-29 year old patrons.
Pay Your Age tickets go on sale approximately three weeks before the performance date, and can be purchased by phone or in person at the McPherson box office. Pick up a card from a little monkey like this one at dance studios and coffee shops around Victoria. You can get more info about the program, and the dance season, on Dance Victoria's site, their Facebook page or Twitter streams.